Electronic Platform scale(Small floor scale)
Release Time:2020-03-26 丨 Edit: 丨 Click:
PRODUCT OVERVIEW
PRODUCT OVERVIEW
The structure of the electronic platform scale produced by Dalian Jinma Weighing Apparatus Co., Ltd.
is generally a 2-5mm willow pattern board with a good anti-skid performance. It can also be made into an 8mm thick reinforced structure according to user needs. The back is cold-formed with 4mm steel plate. U-shaped beams have stronger bearing capacity and more even force distribution, which increases the service life of the platform scale; four spiral scale feet can adjust the height of the scale body, so that the small floor scale requires significantly less ground and the scale body The overall height can also be adjusted from 11cm to 15cm.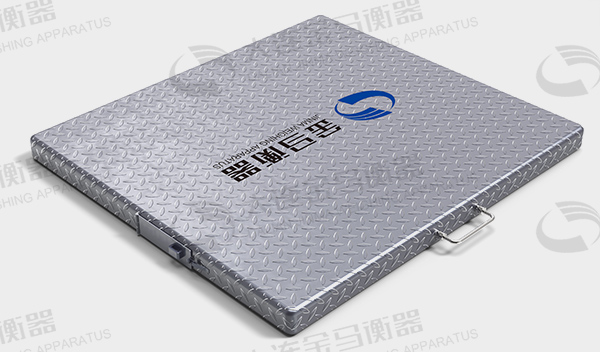 PERFORMANCE CHARACTERISTICS
PERFORMANCE CHARACTERISTICS



01.Weighing platform uses frame steel structure, which is strong and durable.
02.using four transducers.
03.It can be used directly with various weighing indicators to read weight data.
04.It can be replaced when the single transducer is damaged.
05.Cylindrical head swinging force transmission mechanism, automatic reset.
06.The force transmission mechanism directly supports the ground.
07.The level of the weighing platform can be adjusted through four corner supports.
Note: Electronic Platform scales are available as wireless and wired models, wireless equipped with wireless meters, wired equipped with wired meters (double shielded meter display A1 + (remember the weight, can be connected to the computer); A12E (counting,remember the weight), A15E (counting pricing, remember the weight)).

Principle of Electronic Platform scale (small floor scale)
PRINCIPLE
The working principle is a working method composed of digital acquisition and circuit amplification. The cargo is pressed on the scale body to apply force to the transducer of the Electronic Platform scale (small floor scale). The electric quantity changes, and then the number is amplified into weighing data by the AD amplifier circuit.

Based on the introduction of advanced instruments and transducers, Dalian Jinma Weighing Apparatus designed and manufactured the SCS series of Electronic Platform scales (small scales). It is suitable for weighing and weighing of small cargo vehicles and factory packaging materials in metallurgy, chemical industry, papermaking, industrial and mining materials warehouses, stations, ports, airports, production workshops.

Electronic Platform scale (small floor scale) is a branch product in the electronic truck scale (weighbridge) category. Different from the large-scale electronic floor scale, which is commonly known as the electronic truck scale, the small electronic floor scale is an electronic weighing equipment with a small table and a small weighing. Because of its convenient and fast use, accurate measurement, sensitive response speed, convenient movement, no need for foundation, ready-to-use, the small electronic scale is composed of a main load-bearing scale body, four transducers, a junction box and a weighing indicator, it has good customization., not only the countertop can be customized according to customer requirements, but also different optional functions can be selected according to different occasions. According to different functions, it can be divided into counting electronic small scales, printing electronic small scales, mobile electronic small scales, waterproof electronic small scales, explosion-proof electronic small scales and so on.
BASIC PARAMETERS
BASIC PARAMETERS

Note: Size can be customized according to customer requirements.

SERVICE PURPOSES
SERVICE PURPOSES
Dalian Jinma Weighing Co.,Ltd
provides high-quality electronic weighing instrument products and services to all sectors of the society by "delivering quality products to customers and keeping character in customers' hearts".